Bruce Lee Club and PRIZM Group co-host "Revival of the Memory: Bruce Lee's Home in Metaverse" for the 49th death anniversary of Hong Kong martial arts superstar Bruce Lee. To honour the legacy of Lee in film history and pass on his philosophy and movie arts to the next generation, Lee's old home "Crane's Nest" is recreated with VR technology for culture preservation. Meanwhile, several Bruce Lee collectibles will be revealed for the first time in the exhibition.
Apart from introducing Bruce Lee to the new generation, the project aims to facilitate engagements and allow fans around the world to visit the old home and recollect memories through NFT and metaverse.
The two parties worked together with three students from the Hong Kong Institute of Vocational Education (Shatin) to reproduce the "Crane's Nest", that was demolished in 2019, in the Metaverse. Fans around the world can "enter" the old home of this martial arts star, and experience immersively by participating in a series of interactions. In the future, audience may also access all activities and events held by organisers via this Metaverse version of the "Crane's Nest".
The organisers have invited The Hong Kong Polytechnic University School of Design to provide content ideas, and renowned computer graphics artist Shannon Ma as technical consultant. The finished project will be launched globally next year on the 20 July, Bruce Lee's 50th death anniversary.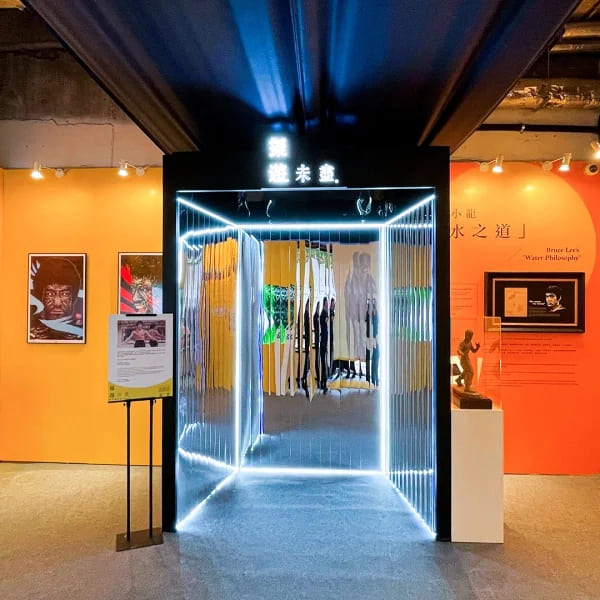 According to the press release, not only will there be a detailed introduction with historical photos and news clips in the immersive VR experience, but audiences can preview a one on one replica of the house which will be offered in the exhibition...
Published by Marketing Interactive on 8 August 2022
https://www.marketing-interactive.com/bruce-lee-club-and-prizm-group-revival-bruce-lee%E2%80%99s-home-in-metaverse