Prizm Group's co-founder & director Jeffrey Hau first dipped his toes into the adland as a founder of a start-up digital agency with a team of three, where he needed to multitask in sales, account servicing, copywriting and design aspects.
Hau believed that facilitating openness and being approachable are key to leadership,sonow being the leader of Prizm Group, he always encourages his colleagues to knock on his door to raise any issues or maybe simply to chitchat.
Having entered the adland out of curiosity of human preferences and behaviours, Hau said he would probably end up in psychology-related research work. During his free time, Hau likes putting together a meal for family and friends as he treats that as a perfect remedy for stress relief from work.
Find out more about Hau's journey in advertising thus far and who inspires him.
MARKETING-INTERACTIVE: What was your first job?
Fresh out of university, I worked as "SEO quality assurance" in Google. It was the most repetitive work ever. I was tasked to go through hundreds of websites daily and determine if the webmasters tried to trick the system by stuffing keywords in a website for instance placing white text on a white colour background.
MARKETING-INTERACTIVE: What was your first role in advertising?
My first encounter was already running a start-up digital agency with a team of three. To be exact, that wasn't a single role, but rather multiple "roles" including the salesperson, account servicing, copywriter and designer.
MARKETING-INTERACTIVE: What was your first impression of advertising?
TV commercial is the biggest thing about advertising back in the days, and I comprehended advertising was all about the iconic slogans and celebrities.
Another recollection was me being "encouraged" to participate in a drawing contest sponsored by a cooking oil brand, and I guess that is because my mom was the marketing person back then.
MARKETING-INTERACTIVE: Who was the mentor who influenced you the most and how?
Since I started my own venture early, there wasn't many supervisors around. Every partner and teammate that accompanied me throughout the journey were my mentors, especially my business partner Kenneth and our senior account director Kelvin that were always by my side since day one.
I guess it is always true to say two minds are better than one.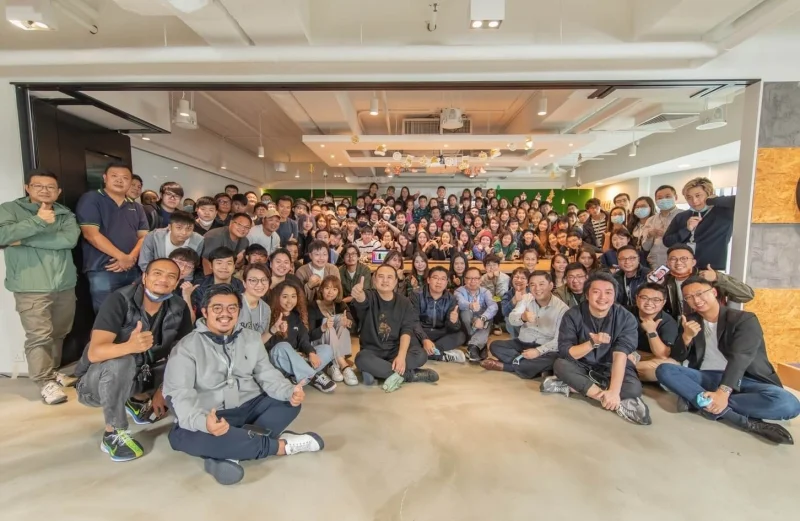 MARKETING-INTERACTIVE: What's the harshest criticism you've received and how did you cope with it?
I do not recall receiving any particularly harsh criticism, but I see criticism do more good than harm. If you manage a big team and still receive constructive criticism from your team regularly, that is probably the biggest positive sign that you can get.
MARKETING-INTERACTIVE: Describe your own management style now as a leader
Being in marketing is not like working in manufacturing as there is not a unified standard. I was given a lot of autonomy and freedom growing up, and I treasure that a lot; the same goes to managing a team, and perhaps success comes more precious and also more enduring this way. Of course, the key is how to give the right amount of guidance, so they are capable to resolve issues but not enough to just sit there and wait for instructions.
MARKETING-INTERACTIVE: What's one thing you wished employees understood about being a leader?
I encourage young colleagues to take up responsibility and leadership early in career as I believe the best learning comes from mentoring.
Facilitating openness and being approachable are traits that I would like to pass on to the team.
I encourage any colleague to knock on my door to raise any issue or maybe simply to chit chat. It is important as a leader to work with the team not the team to work for you.
MARKETING-INTERACTIVE: What do you do during your free time?
For me, putting together a meal for family and friends is a perfect remedy for stress relief from work. I enjoy the entire process from going to the market to preparation of ingredients. It's a good few therapeutic hours to clear the head, and perhaps similar to advertising the fulfilment comes from the audience appreciating your work. So don't be surprised if you run into me in the wet market.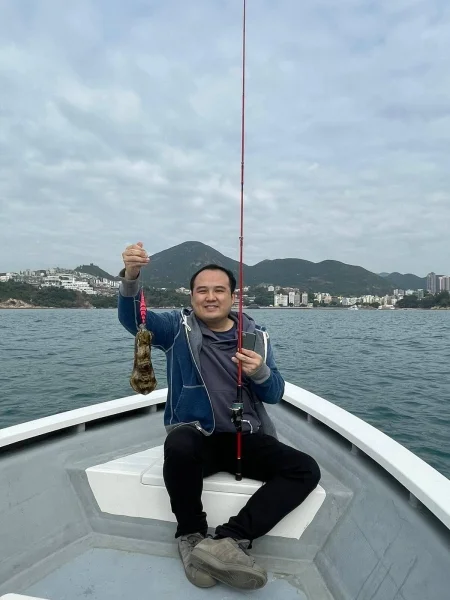 MARKETING-INTERACTIVE: Where do you find your inspiration?
The cliché answer will be during travelling but that probably happens at most few times a year not to mention we all have been stuck in our hometown for the past few years.
So, I will actually say binge-watch YouTube, and don't pick what you like, instead watch anything from kids channel, niche hobbyists to vloggers around the world. You will be amazed with the viewership on a lot of them.
MARKETING-INTERACTIVE: If not in advertising, where would you be?
I will probably end up in some kind of psychology-related research work which is what I studied in university. Retrospectively, I entered the field of advertising as I was curious about human preferences and behaviours. Academic research might conceivably be the removal of the commercial part and yet diving deeper into the subject matter.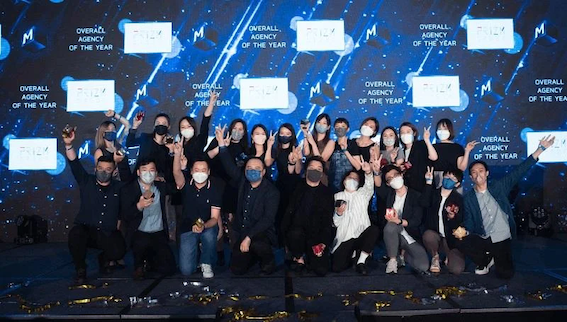 MARKETING-INTERACTIVE: What advice do you have for someone looking to start a career in the industry?
Over the years, working with hundreds of fresh graduates, I have concluded my own version of 4Ps in marketing: patience, persistent, passion & playfulness. I believe throughout our career each of us maintains a bin for trashed ideas, and at the end of the day your success is about how full your bin is.
MARKETING-INTERACTIVE: What issue would you like to see the industry change in 2022?
I long to see branding creatives and martech working hand in hand in the coming time. On many occasions, the two departments are still working in silos perhaps due to internal marketing team structure or misalignments of agencies. I believe martech and Creative are the two partners that make a happy marriage.
Published by Marketing Interactive on 29 September 2022
https://www.marketing-interactive.com/meet-the-ceo-jeffrey-hau