Given the unprecedented challenges MPF providers have faced during the pandemic, it is getting harder for dedicated MPF consultants of companies to get in touch with employees. In contrast to the previous emotional and direct approach, Sun Life Hong Kong and PRIZM have partnered up to launch a MPF related educational campaign to raise public awareness and generate new leads.
Developed by PRIZM, the campaign was launched until 3 December 2022. It engaged customers via a seamless online-to-offline-to-online (O2O2O) journey, done in collaboration with local illustrator Yobe in light of the challenges.
By featuring the adorable character in a series of educational videos, the campaign aimed to enhance the brand love and better associate with young millennials. The energetic brand image could also attract customers who valued brand image.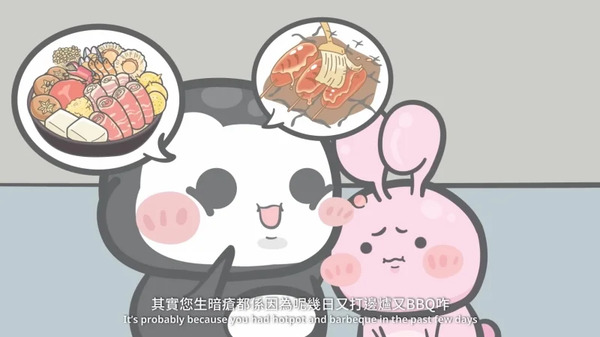 Co-creating content for easy understanding for consumers
By collaborating with local illustrator YOBE, the campaign introduces five daily life scenarios videos that enable viewers to comprehend intricate MPF knowledge in an easy format. The campaign features penguin characters in daily life scenarios, such as supermarket shopping, taking care of pets and more. The objective was to educate the public about MPF knowledge such as MPF members at an older age should possess less highly risked investments.
The other videos highlighted MPF fundamentals such as focusing on long-term investment returns, achieving capital growth, consolidation of personal accounts and the duties of different MPF experts. To further drive conversion, sustaining link posts were launched on social media. By targeting Facebook page, the Sun Life Hong Kong's website over the past 90 days and leveraging lookalike audiences, the retargeting operation has garnered an impressive return on leads.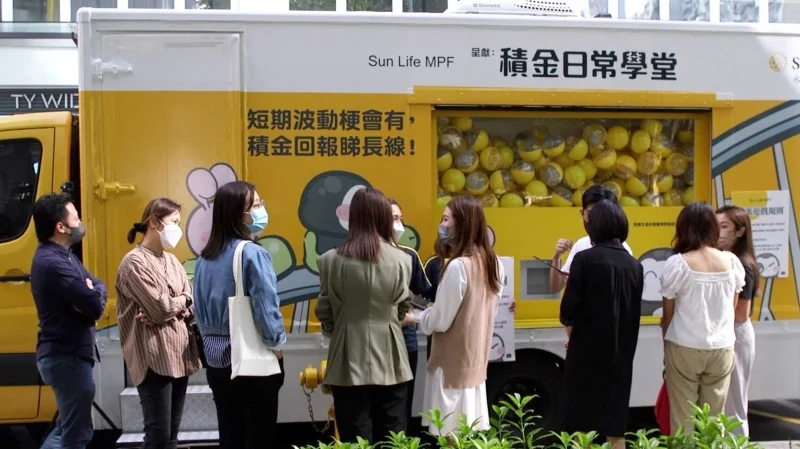 Achieving O2O2O journey
To implement the O2O2O strategy, PRIZM also designed an offline truck to provide a platform for Sun Life's MPF consultants to approach the target audience in person. The offline strategy adopted for the truck was the engage public in convenient locations, which also serves to be the ultimate solution to reconnecting with employees that are isolated or inactive during pandemic.
To further enhance brand love and drive conversion, the truck was decorated with the featured character creating a welcoming ambience attracting passing pedestrians.
Multiple levels of gifts were arranged as a gift to incentivise the audience to engage with our agents. By completing a short survey about their experience with MPF service providers the first level of gift could be redeemed. Interest parties that signed-up and successfully met up with the MPF consultants on their one-on-one consultations were presented with a special gift. This arrangement proves to be well-received amongst the audience and agents as it provides a more friendly and rewarding experience to drive conversion.
The O2O2O journey encompassed a range of activations that contributed to the success of this campaign. From the collaboration with YOBE, to the ideation of educational videos, to the truck's role as the bridge between agents and clients, to the arrangement of multi-tiered incentives, and retargeting strategies, the results have reciprocated this achievement through the surge in Sun Life's loyalty, brand image and the enriched well-being of the insurance industry. PRIZM is honoured to have shared this journey and to be a part of many more campaigns to come.
Published by Marketing Interactive on 9 March 2023
https://www.marketing-interactive.com/prizm-develops-successful-sun-life-hk-yobe-mpf-campaign