HongKongers have snapped up 14,000 tickets within minutes for the upcoming free concerts featuring local and international pop stars such as Kelly Chen, local girl group Lolly Talk and Taiwanese funk band Cosmos People, according to the Hong Kong Tourism Board, organiser of the city's first Harbour Chill Carnival.
The 14,000 tickets accounted for 70% of the 20,000 slots for the concerts, while the other 6,000 will be allocated to tourists and local youth and community groups.
The upcoming free shows as part of the Harbour Chill Carnival have drawn mixed reactions across local and international social platforms. According to media intelligence firm CARMA, online and social media mentions related to the Harbour Chill Carnival have yielded a predominantly positive sentiment (70%).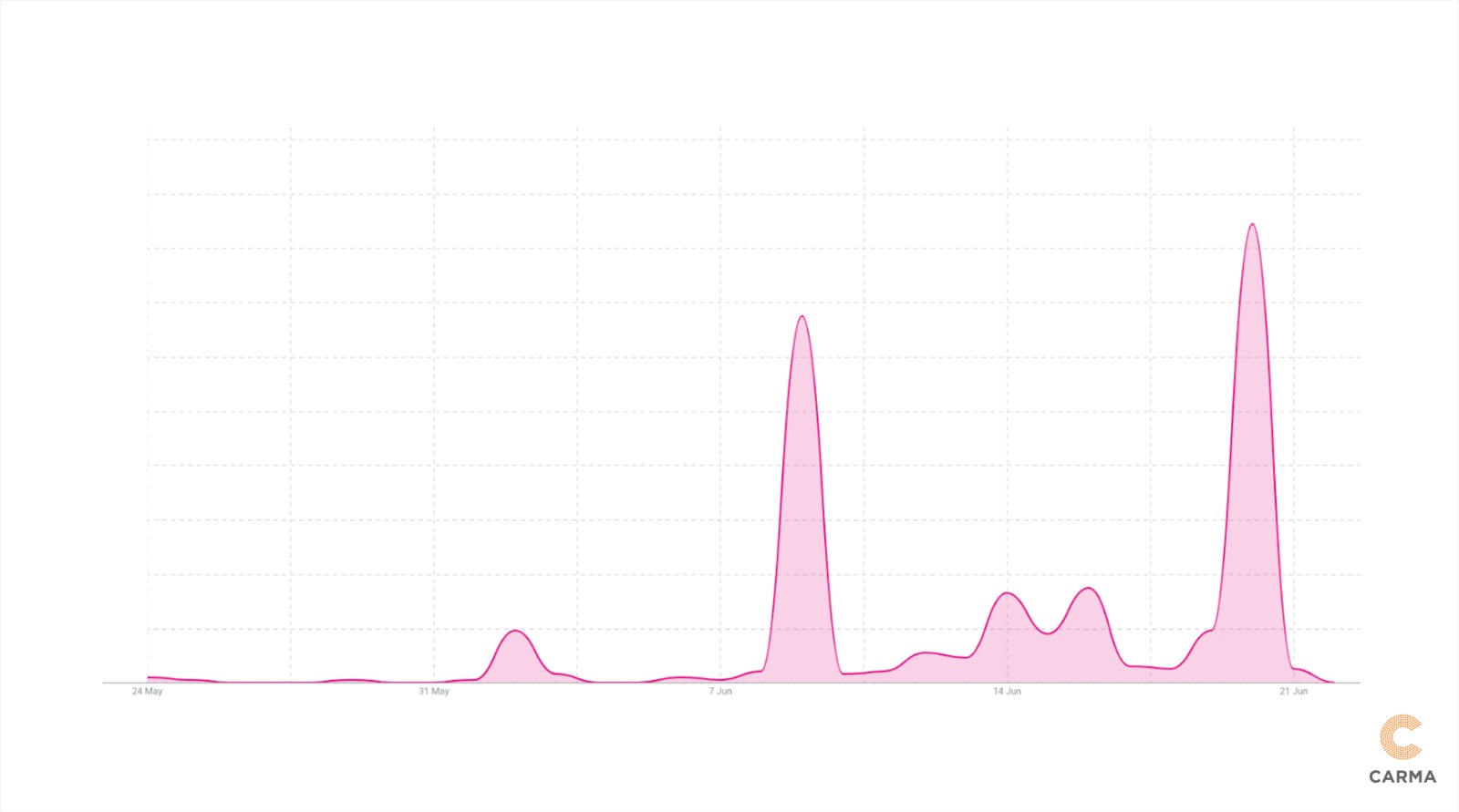 The majority of netizens have expressed enthusiasm for the event, particularly regarding the live performances by celebrities such as Tyson Yoshi and Jason Chan, said Charles Cheung, CARMA's HK GM. "However, some netizens have voiced concerns about the hot weather in Hong Kong, which could potentially make attending an outdoor event in July unpleasant," he added.
Furthermore, it is noteworthy that the Harbour Chill Carnival has garnered mentions in other countries, such as South Korea, the United States, and India.
Effectiveness of the campaign
While the event can contribute to the local economy by promoting tourism and generating revenue for businesses in some areas, the success of the campaign in boosting positive sentiments in Hong Kong may depend on various factors.
Yvonne Ma, founder and managing director at Eighty20 said this includes the overall mood of the city, the effectiveness of the event's promotion and the participation of the local community.
Hosting international events seems to be a commendable move and it might probably create common headlines for a few days, but Jeffrey Hau, co-founder and director at Prizm Group said to truly win over the hearts in the long run, it takes more than a one-time extravaganza.
In fact, locals and tourists may be looking for more to explore in the city. Sonic Kwok, founder and managing director at Rabbit Studio, said the agency's previous marketing research showed that tourists, particularly long-haul tourists, are looking for more cultural experiences, natural attractions and in-depth tours.
Kwok said:
"They do not mind spending money on valuable experience."
Agreeing with Kwok was David Ko, managing director of RFI Asia, who said Hong Kong needs a clear and consistent strategy to promote its image. "It can't rely on music and culture alone to appeal to different kinds of travellers. It has to differentiate itself from other places and show why it's worth visiting."
He added:
"It has to offer experiences that are fun, meaningful, and immersive. It has to tell stories that capture the attention and emotion of different segments and motivate them to come."
What more can be done?
Apart from free shows, Harbour Chill Carnival will also be bringing the audience some of the extreme sports in action, from skateboard stunts to gravity-defying BMX tricks and street dance performances, performed by X-Games athletes.
Given that tourists are more sophisticated nowadays and they constantly look for local authentic experiences, Rabbit Studio's Kwok said instead of simply applying street performances and X-Game elements into the carnival, Hong Kong should launch more valuable, in-depth and natural scenic attractions which can truly represent elements of Hong Kong and offer a unique reason for tourists to visit Hong Kong.
Agreeing with his view was Eighty20's Ma, who suggested the organiser should provide an array of feasible tours for tourists to experience Hong Kong's culture such as guided heritage tours, traditional tea ceremonies, Cantonese opera performances or even home tours.
Ma added:
"Organising home tours to showcase the range of home sizes and living spaces can provide a glimpse into the everyday 'real' life of locals and offer a unique perspective on the city's residential culture, fostering connection and exchange."
Collaborating with international influencers can also be one of the options. Prizm Group's Hau said for some tourists that come from neighbouring cities, it's often not their first time travelling to Hong Kong.
Hau added:
"To showcase a fresh perspective of the city, collaborating with international influencers can help highlight the different facets beyond the skyscrapers that make Hong Kong a unique destination."
In terms of long run, RFI Asia's Ko said that Hong Kong should deal with its image challenges abroad and change negative impressions. "Many people have been discouraged by the political conflict, the social unrest, the pandemic, and the unfair western media coverage. Hong Kong has to demonstrate that it is still a safe, stable, and vibrant city that welcomes visitors from all over the world," Ko said.
Published by Marketing Interactive on 28 June 2023
https://www.marketing-interactive.com/beyond-harbour-chill-carnival-free-shows-and-x-games-elements-what-more-can-be-done